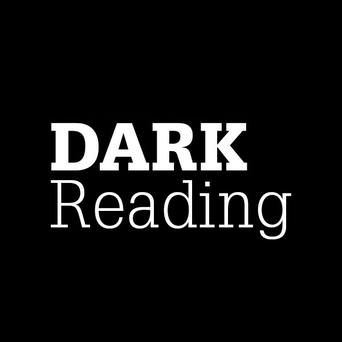 MARLTON, N.J., May 25, 2023 /PRNewswire/ — Approximately 130,000 patients in Texas — and an untold number of others nationwide — are being notified that their protected health information was compromised when hackers breached the computer system of Universal Health Services of Delaware, Inc. ("UHS") earlier this year. The data breach lawyers at Console & Associates, P.C. are investigating claims on behalf of current and former UHS patients and want customers who were affected by the breach to understand their legal rights.
The sensitive personal data of more than 130,000 patients who received care at UHS has been compromised. Now, customers' protected health information may be in the hands of criminals looking to steal patients' identities.
On May 17, 2023, UHS of Delaware filed a notice of data breach with the Attorney General of Texas. While the TexasAttorney General notes that there were 130k victims in that state, the breach affected patients nationwide.
While the UHS breach impacted patients who obtained care through UHS providers, it is possible that your information may have been compromised, even if you didn't get treated at a UHS facility or are unsure that UHS has your personal information.
According to the notice, the data breach affected 130,000 people in Texas. However, as a Pennsylvania-based healthcare system with over 400 facilities nationwide, UHS treats more than 3.4 million patients per year. Thus, it is possible that more patients across the country also may have had their information exposed as a result of the UHS data breach.
The list of sensitive information that was exposed includes patients' protected health information. Protected health information, also referred to as PHI, includes all private information patients provide to their healthcare providers during the court of treatment, as well as any information the provider learns about the patient. For example, the following can all be considered PHI:
Notably, UHS did not provide a specific list of the types of PHI that were impacted by the recent data security incident.
If you receive a data breach notice from UHS, you are one of over 130k people—potentially more—who could now be at risk of identity theft and the life-interrupting financial and legal consequences that go along with it.
In most data breaches, the company offers free credit monitoring to victims. If UHS offers victims of the breach with free credit monitoring and identity protection services, they should enroll in this service immediately. However, patients should also know that one year of credit monitoring is not enough to protect them from the risks of a data breach.
What should you do if you receive a UHS data breach letter? Patients who receive a data breach letter from UHS should take steps to protect themselves (See our Guide for Victims of Data Breach for more details at https://www.myinjuryattorney.com/consumer-privacy-data-breach-lawyers/if-your-information-has-been-compromised-in-a-data-breach/). Further, consider contacting a data breach attorney immediately. Those patients who received a data breach letter from UHS may be entitled to financial compensation.
If you wish to discuss this data security incident, or if you have any questions regarding your rights in the wake of the UHS breach, please contact Console & Associates, P.C. at (866) 778-5500. Interested parties and potential plaintiffs can also learn more about this data breach and potential lawsuit at https://www.myinjuryattorney.com/uhs-of-delaware-data-breach/.
The data breach lawyers at Console & Associates, P.C. are committed to protecting consumers' rights and advancing data security. Console & Associates, P.C. investigates all types of data breaches, including those stemming from malware, ransomware, and phishing attacks. Anyone who has received a Notice of Data Breach letter from UHS can contact the firm to learn more about their legal options.