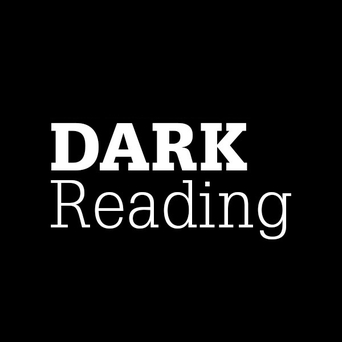 SAN FRANCISCO, May 17, 2023 /PRNewswire/ — ActZero®, a leading cybersecurity provider for small and mid-sized enterprises, announced it is teaming with UScellular, making it the first and only wireless carrier to offer the ActZero Managed Detection and Response (MDR) service. Together the two organizations make it easier for businesses to secure mobile devices from ransomware and phishing attacks. UScellular Business Ultimate and Business Premium unlimited handset plans now include ActZero MDR for Mobile.
"UScellular and ActZero share a common goal: to bring better performance and better security to businesses at a fair price," said Sameer Bhalotra, chief executive officer for ActZero. "With ActZero's on-device cyberdefense technology plus 24×7 security operations staff, UScellular business customers can stop mobile threats quickly, before they spread into the corporate network."
With 24/7 threat coverage, ActZero stops breaches on mobile devices and networks, with a 90% block rate and response time of 15 minutes for critical alerts. Customers can easily deploy ActZero MDR for Mobile within minutes to their employees' iOS, Android, or Chrome mobile phones, tablets, and laptops. On-device protection and real-time notifications eliminate delays if a mobile device is compromised. ActZero's patent-pending AI means better cyberdefense and fewer false alarms.
"ActZero delivers a powerful and affordable cybersecurity service businesses need to prioritize threat and vulnerability management," said Kim Kerr, senior vice president, enterprise sales and operations for UScellular. "Our customers often don't have the IT resources to ensure they are protecting their network and devices from malware, phishing, and ransomware attacks. The unique artificial intelligence and machine learning from ActZero intelligently pinpoints threats so less time is spent filtering noise and more time is focused on the action that should be taken, when it's truly important."
About ActZero
ActZero is a Gartner-recognized provider of Managed Detection and Response (MDR) services that delivers a powerful and affordable cybersecurity service to protect small and mid-sized enterprises against ransomware attacks. By continuously testing defenses against the latest attack techniques and variants, ActZero ensures AI detections and human threat hunters quickly stop threats. The company brings deep roots and expertise in cybersecurity to deliver measurable ransomware defense, reducing false alerts and responding quickly on a customer's behalf. Combined with exceptional service, ActZero empowers businesses with confidence that the company and customers are protected. For more information, please visit actzero.com.
About UScellular Business 
UScellular is the fourth-largest full-service wireless carrier in the United States, providing national network coverage and industry-leading innovations designed to elevate the customer experience. The Chicago-based carrier provides a strong, reliable network supported by the latest technology and plays a critical role in helping businesses of all sizes navigate the wireless ecosystem, delivering advanced technology, increased network security and reliability. To learn more about UScellular's business solutions, visit one of its retail stores or uscellular.com/business.