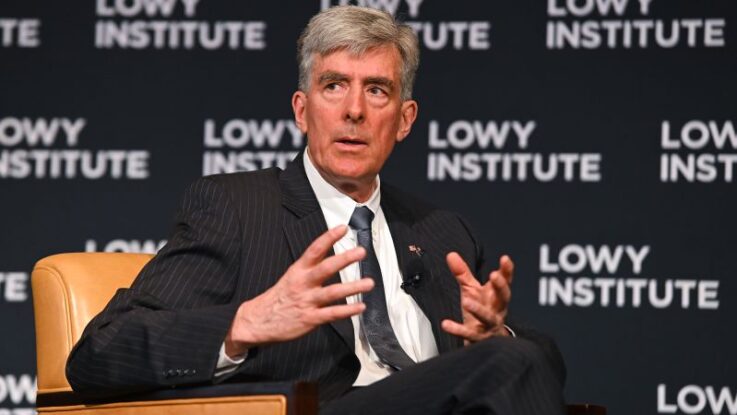 One of President Joe Biden's top cybersecurity advisers will retire next week as the Biden administration continues to face a myriad of foreign hacking threats and US officials urge – and sometimes compel – US companies to tighten their defenses.
The departure of Chris Inglis, who has over four decades of government experience in national security, comes as the White House office he leads faces a crossroads.
Congress created the Office of the National Cyber Director in 2021 to bring coherence to how the executive branch responds to major hacks and to keep a close eye on how federal agencies manage their digital defenses. Inglis' team is preparing to release a long-awaited cybersecurity strategy that is expected to endorse a tougher federal approach, including regulation, to lax security measures from the private sector. The strategy won't be law, but it could influence policy in Congress and practices in the corporate world for years to come.
Inglis' office confirmed to CNN that his last day in office will be February 15. Kemba Eneas Walden, a former Microsoft executive who joined the National Cyber Director's office in May, will serve as acting director until the White House nominates Inglis' successor.
After a series of big foreign hacks — including a 2020 Russian campaign that compromised several key federal agencies — marked his transition to power and first months in office, Biden tapped Inglis, the former deputy of the National Security Agency, to get the office up and running.
Inglis and his team have hired dozens of specialists from other agencies and the private sector, and have brought security researchers and hackers to the White House to discuss the acute national security challenge that is cybersecurity.
In a statement to CNN, Inglis said he had "full confidence" that the White House cybersecurity office "is viable and valuable – in its capabilities, its people, and its influence on issues that matter: protecting our Nation's critical infrastructure, strengthening and safeguarding our technology supply chain, expanding pathways to good-paying cyber jobs, and so many more." Inglis backed Walden to lead the White House cyber office as his immediate successor.
CNN first reported on Inglis' pending retirement in December. Republican and Democratic lawmakers who focus on cybersecurity called on Inglis to stay in the job until the cybersecurity strategy was complete.
It is unclear when the strategy will be released. A spokesperson for Inglis did not have a comment.
Part of Inglis' work has been a crackdown on sloppy cybersecurity practices that make damaging hacks more likely.
The White House in January 2022 issued a directive requiring federal employees to sign onto agency networks using multiple layers of security to make it harder for hackers to break in. The directive was inspired in part by the 2020 Russian spying campaign, which went undetected for many months, leaving US officials and lawmakers frustrated by the nation's digital weaknesses.
This content was originally published here.