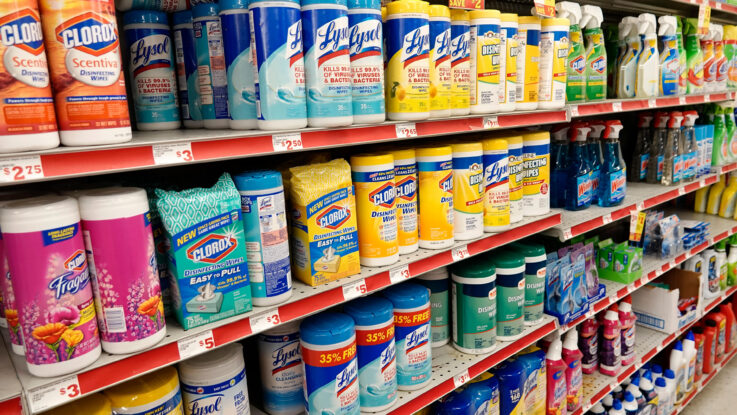 The Clorox Company is starting to feel the pinch of product shortages after a recent cyberattack forced it to take systems offline.
In mid-August, the maker of products such as Burt's Bees, Glad, Liquid-Plumr, Pine-Sol, Tilex, and others said in an SEC filing that cyberattackers had caused disruption and required significant cleanup efforts.
In an updated SEC filing on the incident this week, the consumer products behemoth elaborated a touch, noting that it has experienced "widescale" disruptions in the wake of the hit and has been forced into "manual ordering and processing procedures" and a "reduced rate of operations."
As a result, Clorox "has recently begun to experience an elevated level of consumer product availability issues," it said.
The shortages of bleach and other household staples from the company likely won't ease for a bit, either: The company said it's still in the process of repairing its IT infrastructure and won't start transitioning back to normal automated order processing until next week.
Clorox said in the SEC filing that it "expects the ramp-up to full production to occur over time. At this time, the Company cannot estimate how long it will take to resume fully normalized operations."
While no one at the company has mentioned the "R" word, the remediation steps and financial woes are in line with the typical ransomware outcomes, according to Darren Williams, CEO and founder at cybersecurity firm BlackFog.
"Last month's cyberattack on Clorox continues to impact the company's supply and production rate," he said in an emailed statement. "As a major manufacturer of consumer and professional cleaning products with pre-existing global supply chain issues, the shortages continue to have a wide-scale impact. This outcome is consistent with our research, which shows that business downturn is a primary consequence of such cyberattacks and often leads to customer frustration, financial losses and loss of trust in the business."