Cyber criminals are trying to wreak havoc during global pandemic – CNNPolitics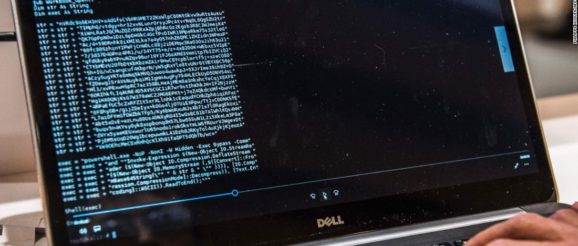 "The FBI has received multiple reports of conferences being disrupted by pornographic and/or hate images and threatening language," the FBI notice stated. The Bureau went on to outline a series of steps the public should take to help protect their privacy, to include ensuring Zoom virtual meetings are set to "private," requiring passwords for online meetings, and locking down the ability to share screens by anyone other than the meeting host.
A spokesperson for Zoom told CNN in an email on Thursday that the company "appreciates all efforts to raise awareness around how to best prevent these kinds of attacks."
As more and more schools have moved to online classroom learning in response to the closure of educational institutions around the country, the FBI is also providing tips for parents on how to protect their children from malicious cyber actors.
The #FBI is warning the public that Costco is NOT texting (or using social media platforms) the public or its' customers to provide a "stimulus check," "freebies," or a "stimulus package." These messages, containing a malicious link, are a #SCAM. Do NOT click on the link. #fraud pic.twitter.com/PwCutAaPwO
— FBI San Diego (@FBISanDiego)
In addition to exploiting online technical features, the government has also warned that cyber criminals are taking advantage of feelings of generosity towards those impacted by the pandemic to bilk innocent victims out of money.
The Secret Service message also included a stark assessment of why cyber criminals are especially successful during periods of national crisis, noting that "any major news event can become an opportunity for groups or individuals with malicious intentions. The coronavirus is no different. In fact, the coronavirus is a prime opportunity for enterprising criminals because it plays on one of the basic human conditions…fear."