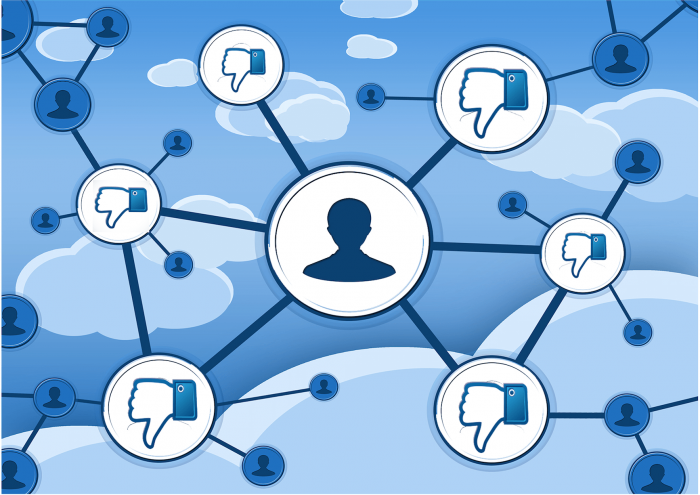 Facebook has found itself embroiled in yet another data privacy scandal. New internal documents released this week showed the social media giant promoting – and trying to keep secret – the collection of call logs and texts for Android app users.
A slew of internal documents were dumped this week by a committee of U.K. lawmakers who are investigating Facebook's role in fake news. The documents, which include correspondence between the social media giant and Six4Three, creators of the Pikini app, led up to changes Facebook made to its developer platform to shut down abusive apps in 2014 through 2015.
The correspondence (seen in the image below) within the documents that has users up in arms revolves around Facebook's alleged attempts to cover up changes to its Android policies that would allow its app to collect a record of calls and texts by users – without alerting them.
The Android data collection efforts were first revealed in March after Twitter users discovered years of call history data in their downloadable Facebook data file. According to the released documents, Facebook had tried to cover up public knowledge of its data collection policies for Android "to mitigate any bad PR."
"Facebook knew that the changes to its policies on the Android mobile phone system, which enabled the Facebook app to collect a record of calls and texts sent by the user would be controversial," the documents said. "To mitigate any bad PR, Facebook planned to make it as hard of possible for users to know that this was one of the underlying features of the upgrade of their app."
The documents said that Facebook used Android call history data to then make "People You May Know" suggestions.
Facebook, for its part, defended its actions, stressing that the specific feature allows users to opt in to giving Facebook access to their call and text messaging logs in Facebook Lite and Messenger on Android devices.
"This was not a discussion about avoiding asking people for permission," Facebook said in a Wednesday post. "We always consider the best way to ask for a person's permission, whether that's through a permission dialog set by a mobile operating system like Android or iOS, or a permission we design in the Facebook app."
"With this feature, we asked for permission inside the Facebook Messenger app, and this was a discussion about how our decision to launch this opt-in feature would interact with the Android operating system's own permission screens," the company said,
The documents also disclosed an array of other information about Facebook's behind the scenes discussions about data privacy. That includes the social media company "whitelisting" certain companies, such as Airbnb and Netflix, for "All Mutual Friends" access, meaning that they maintained full access to Friends' data.
Facebook has been trying to regain the public's trust around its policies for collecting and handling data after March's Cambridge Analytica scandal led to outrage.
However, data privacy policies issues continue to plague the social media company. In late June, an ethical hacker said that he found that data for 120 million users was exposed on a quiz app owned by Nametests[.]com. The hacker noticed the website would fetch his personal information and display it on a web page, nametests[.]com/appconfig_user — after which the data was available for other sites to swipe it, he said. Facebook also came under fire in June by a Norwegian agency that said it was using "unethical" tactics to nudge end users away from data privacy.
CEO Mark Zuckerberg took to Facebook, Wednesday, to further defend the company in light of the documents: "I understand there is a lot of scrutiny on how we run our systems," he said in a Facebook post. "That's healthy given the vast number of people who use our services around the world, and it is right that we are constantly asked to explain what we do. But it's also important that the coverage of what we do — including the explanation of these internal documents — doesn't misrepresent our actions or motives. This was an important change to protect our community, and it achieved its goal."