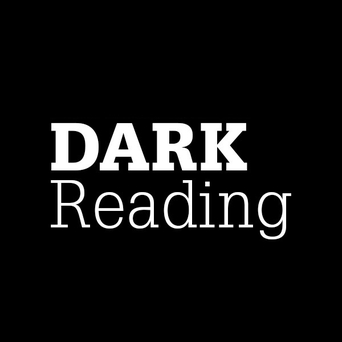 ATLANTA, May 23, 2023 – Honeywell (Nasdaq: HON) today announced the release of its operational technology (OT) cybersecurity solution, Honeywell Forge Cybersecurity+| Cyber Insights, to assist customers in improving the availability, reliability and safety of their industrial control systems and operations.
Cyber Insights is designed to integrate information from multiple OT data sources in order to provide a customer with actionable insights into their facility's cybersecurity vulnerabilities and threats, allowing the customer to manage their compliance strategy, thereby helping reduce their overall cybersecurity risks.
Companies with OT systems face challenges in obtaining the necessary information to reduce the likelihood and impact of cyberattacks and to stay compliant with standards and regulations that may be applicable to them. These challenges are compounded by the shortage of available cybersecurity skills in operational technology, with a cyber security workforce gap of more than 3.4 million people.[1]Despite attempts to implement various solutions, success is difficult to achieve due to the complexity of the tools, the overwhelming volume of security data generated, and the lack of solutions specifically designed for OT.
"Organizations should leverage technology to address worker shortages, while at the same time gaining clear visibility into their OT facilities' cybersecurity posture to help them make faster decisions and reduce cyber risk," said Michael Ruiz, vice president and general manager, Honeywell OT Cybersecurity Innovation. "Cyber Insights is a tool designed to provide customers with detection and insights so that cybersecurity leaders can better understand and monitor their then current security profile, while also being able to detect and mitigate the latest threats."
Cyber Insights brings a tailored approach by providing a purpose-built cybersecurity solution for OT environments and users. It is designed to offer a site-level view of a facility's cybersecurity posture and provide insights into security events, vulnerabilities, active threats and to manage compliance. Cyber Insights is designed to help organizations strengthen their cyber resilience and to respond faster to incidents through access to critical information at the right time.
Cyber Insights is pre-configured for OT use, with already available customization options designed to address certain needs specific to different industrial environments, while being vendor agnostic so that it can be deployed on Honeywell control systems as well as many other systems. It is also deployed, supported and maintained by Honeywell Cyber Care services during the applicable subscription license term, to help customers maintain continuous tuning and optimization as required for any system to run in peak form.
"Honeywell has successfully positioned itself as a 'one-stop shop' system integrator and solution provider across different spectrums of operational technology (OT) cybersecurity for over 20 years," said Avimanyu Basu, senior lead analyst at ISG. "Being vendor-agnostic, Honeywell is well-equipped to work on almost any device and provide the necessary services for assessment and remediation."
To learn more about Honeywell OT Cybersecurity solutions, visit us at www.becybersecure.com.
About Honeywell
Honeywell (www.honeywell.com) delivers industry-specific solutions that include aerospace products and services; control technologies for buildings and industry; and performance materials globally. Our technologies help aircraft, buildings, manufacturing plants, supply chains, and workers become more connected to make our world smarter, safer, and more sustainable.
Honeywell Forge is intelligent operations software that connects assets, people, and processes, enabling operational performance, sustainability, and quality improvement.
For more news and information on Honeywell, please visit www.honeywell.com/newsroom.
This document may contain statements including future product direction and does not create any binding obligations on us to develop or sell any product, service or offering. Any descriptions of future product direction, intended updates or new or improved features or functions are intended for informational purposes only and are not binding commitments on us and the sale, development, release, locations of availability, or timing of any such products, updates, features or functions is at our sole discretion.