Iran-linked APT Targets T20 Summit, Munich Security Conference Attendees | Threatpost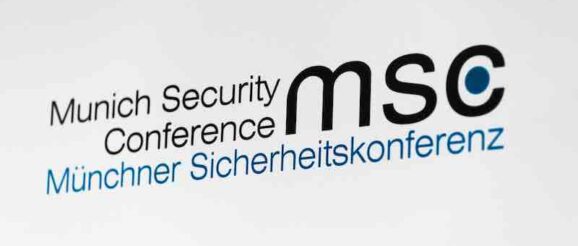 Microsoft said that an Iranian threat actor has successfully compromised attendees of two global conferences – including ambassadors and senior policy experts –  in an effort to steal their email credentials.
The two conferences targeted include the Munich Security Conference, slated for Feb. 19 to 21, 2021 and the Think 20 (T20) Summit in Saudi Arabia, taking place Oct. 31 to Nov. 1 2020. Both conferences are majority virtual this year and are both longstanding and well respected venues to discuss global and regional security policies, among other things.
Microsoft linked the attack, which targeted more than 100 conference attendees, to Phosphorus, which it said is operating from Iran. The group – also known as APT 35, Charming Kitten and Ajax Security Team – has been known to use phishing as an attack vector.
"We believe Phosphorus is engaging in these attacks for intelligence collection purposes," wrote to Tom Burt, corporate vice president, Customer Security and Trust at Microsoft, in post outlining the plots on Wednesday. "The attacks were successful in compromising several victims, including former ambassadors and other senior policy experts who help shape global agendas and foreign policies in their respective countries."
Burt said the attackers have been sending possible attendees spoofed invitations by email. These emails use near-perfect English and were sent to former government officials, policy experts, academics and leaders from non-governmental organizations, he said. They purport to help assuage fears of travel during the Covid-19 pandemic by offering remote sessions.
The emails come from fake conference organizers using the email addresses t20saudiarabia[@]outlook.sa, t20saudiarabia[@]gmail.com and munichconference[@]outlook.com.
If the target accepts the invitation, the attacker is then asked to send a picture of themselves and bio. The attacker's request is embedded in an attached password-protected PDF and comes in the form of a short link (inside the PDF). Naturally, the link links to one of several known credential harvesting pages meant to trick targets into handing over their email account credentials via a fake account login page. Malicious domains include de-ma[.]online, g20saudi.000webhostapp[.]com and ksat20.000webhostapp[.]com.
The attackers uses those credentials to log into the victims' mailbox, where they can then gather further sensitive information and launch more malicious attacks.
"The attacks were successful in compromising several victims, including former ambassadors and other senior policy experts who help shape global agendas and foreign policies in their respective countries," Burt wrote.
Microsoft said it's working with conference organizers who have warned their attendees.
Threatpost has reached out to both conference organizers for further information.
Meanwhile, Microsoft recommends that conference-goers evaluate the authenticity of emails they receive about major conferences by ensuring that the sender address looks legitimate and that any embedded links redirect to the official conference domain.
"As always, enabling multi-factor authentication across both business and personal email accounts will successfully thwart most credential harvesting attacks like these," Burt said. "For anyone who suspects they may have been a victim of this campaign, we also encourage a close review of email-forwarding rules in accounts to identify and remove any suspicious rules that may have been set during a successful compromise."
The Iran-linked Phosphorus hacking group has made waves this year targeting campaign staffers of both Trump and Biden with phishing attacks. In February the group discovered targeting public figures in phishing attacks that stole victims' email-account information. Earlier this year, Microsoft also took control of 99 websites utilized by the threat group in attacks. Last year, Phosphorus was also discovered attempting to break into accounts associated with the 2020 reelection campaign of President Trump. And most recently, it was seen using WhatsApp and LinkedIn messages to impersonate journalists.