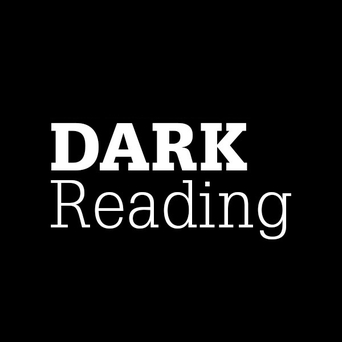 ATLANTA, May 17, 2023 /PRNewswire/ — LexisNexis® Risk Solutions today released the results of its annual Cybercrime Report, an analysis of data from 79.8 billion transactions processed through its LexisNexis® Digital Identity Network® throughout 2022. The report, Trust and Collaboration as Foundations to Fight Fraud, shows that the global digital attack rate increased 20% year over year (YOY) compared to 2021, continuing the trend of digital fraud rising as economies re-open following the pandemic.
The LexisNexis® Identity Abuse Index, which records the percentage of attacks per day, shows attack rates fell in the fourth quarter of 2022 although the picture varies by region, with sizeable spikes in APAC, LATAM and North America at the end of the year. 
Despite the effects of economic uncertainty, inflation and the war in Ukraine, digital transactions in 2022 went up by 24% YOY primarily driven by increasing transactions in financial services (29%) and ecommerce (17%).
Organizations are looking to establish consistent digital identity insights across all digital channels and end-customer touch points to mitigate rising fraud levels. They are striving to increase the level of trust with their customers, as well as identifying risk more easily. The report showed that the percentage of transactions classified as trusted in the Digital Identity Network® platform increased by 9% YOY, allowing organizations to provide a smoother customer journey.
"Businesses remain vulnerable to transactional fraud during this time of accelerated digitalization," said Stephen Topliss, vice president of fraud and identity strategy for LexisNexis Risk Solutions. "Despite heightened regulatory scrutiny, technological innovations and higher public awareness, there are persistent challenges in preventing fraud. This trend is likely to endure as consumers continue adopting digital channels. As fraud levels and its sophistication increase, relying on multi-factor authentication alone as a defense is inadequate in today's digital world. Organizations, industries and countries must collaborate and identify the interconnected signals of complex fraud attacks because criminal networks working in a structured way are here to stay. Addressing the latest scams requires targeted machine learning models that can consume the latest digital intelligence insights, behavioral biometrics signals and mule account indicators."
Key findings from The LexisNexis Risk Solutions Cybercrime Report, January to December 2022:
Methodology
The LexisNexis Risk Solutions Cybercrime Report is based on cybercrime attacks detected by the Digital Identity Network platform. It processed 92 billion transactions in 2022, including common attack types such as new account creation, account login and payment fraud. It analyzes transactions for legitimacy based on device identification, geolocation, history and behavioral analytics in near real-time, providing insight into global digital identities. Customers benefit from global risk views and custom-tuned policies. The report covers "high-risk" transactions scored by global customers. Digital Identity Network does not include transaction data from all countries in the world.
About LexisNexis Risk Solutions 
LexisNexis® Risk Solutions includes seven brands that span multiple industries and sectors. We harness the power of data, sophisticated analytics platforms and technology solutions to provide insights that help businesses and governmental entities reduce risk and improve decisions to benefit people around the globe. Headquartered in metro Atlanta, Georgia, we have offices throughout the world and are part of RELX (LSE: REL/NYSE: RELX), a global provider of information-based analytics and decision tools for professional and business customers. For more information, please visit www.risk.lexisnexis.com and www.relx.com.