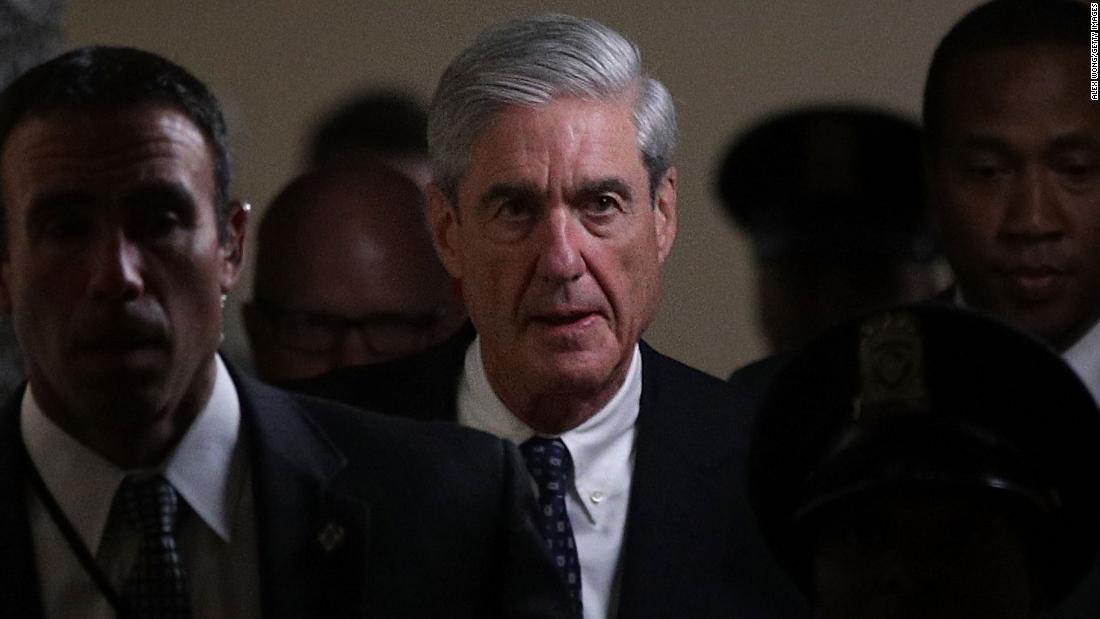 The Justice Department says the hacking targeted Clinton's campaign, Democratic National Committee and the Democratic Congressional Campaign Committee, with the intention to "release that information on the internet under the names DCLeaks and Guccifer 2.0 and through another entity."
Deputy Attorney General Rod Rosenstein said the indictment does not name any American citizen, but told reporters that defendants "corresponded with several Americans during the course of the conspiracy through the internet."
"There is no allegation in this indictment that any American citizen committed a crime," Rosenstein said at a news conference. "There is no allegation that the conspiracy altered the vote count or changed any election result."
Deputy White House press secretary Lindsey Walters referenced Rosenstein's comments and said there is no evidence tying the Trump campaign to hacking attempts.
"Today's charges include no allegations of knowing involvement by anyone on the campaign and no allegations that the alleged hacking affected the election result," Walters said in a statement. "This is consistent with what we have been saying all along."
Announced as Trump meets Queen Elizabeth II
Rosenstein said he briefed Trump about the allegations in the indictment earlier this week and that "the President is fully aware of the department's actions today."
Asked about the timing of the announcement, Rosenstein said it came as "a function of the collection of the facts, the evidence, the law, and a determination that it was sufficient to present the indictment at this time."
The unfolding drama on both sides of the Atlantic reflected how Trump's presidency has been overshadowed by the Mueller probe from its earliest moments and how the investigation frequently tramples the President's attempts to carve out favorable headlines.
Democrats are already calling on Trump to cancel the meeting with Putin.
"Glad-handing with Vladimir Putin on the heels of these indictments would be an insult to our democracy," said Senate Minority Leader Chuck Schumer.
Russian military stole information of 500,000 voters
Eleven of the Russians are charged with identity theft, conspiracy to launder money and conspiracy to commit computer crimes. Two defendants are charged with a conspiracy to commit computer crimes.
"Russian GRU officers hacked the website of a state election board and stole information about 500,000 voters," Rosenstein said. "They also hacked into computers of a company that supplied software used to verify voter registration information."
The defendants worked for two units of the GRU that "engaged in active cyber operations to interfere in the 2016 presidential elections," Rosenstein said. One unit stole information using spearfishing schemes and hacked into computer networks where they "installed malicious software that allowed them to spy on users and capture keystrokes, take screenshots and exfiltrate or remove data from those computers."
It has been more than a year since the special counsel's Russia investigation began. The probe had already resulted in criminal charges against 14 Russians, five Americans and one Dutch citizen and three corporate entities. One of those people has already been sentenced and served a month in prison, while four others pleaded guilty and await sentencing.
This story is breaking and will be updated.
All 12 defendants are members of the GRU, a Russian federation intelligence agency within the main intelligence directorate of the Russian military, who were acting in "their official capacities."
The revelations detail a sophisticated assault on the US election in 2016, including the release of emails designed to damage Democratic presidential candidate Hillary Clinton.
Trump is due to meet Russian President Vladimir Putin — who has denied election meddling — in Helsinki on Monday for a summit that includes a one-on-one meeting with only interpreters present.
CNN's Clare Foran, Marshall Cohen, Liz Stark, Jeff Zeleny and Laura Robinson contributed to this report.
Source
https://www.cnn.com/2018/07/13/politics/russia-investigation-indictments/index.html