One man lost his life savings in a SIM hack. Here's how you can try to protect yourself – CNN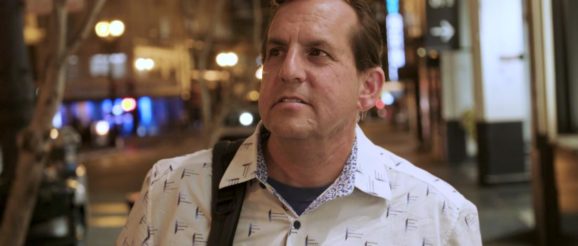 An arrest was made in Ross' case, and the suspect has pleaded not guilty.
The attack on Ross followed a standard SIM hack playbook: The alleged hacker called up Ross' cellphone service provider, in this case AT&T. (WarnerMedia, the parent company of CNN, is owned by AT&T.) Pretending to be Ross, the alleged hacker successfully convinced AT&T that he was Ross and took control of Ross' phone number, an investigation by authorities in California later found. That's when Ross' own phone went dark.
Ross may have been using AT&T, but SIM hijacks have been reported on all major US cell phone networks.
Robert Ross lost his life savings as a result of a SIM hack.
How to try to protect yourself against SIM swaps
Think of everything you do on your phone and everything that is associated with your phone number. When you forget your email passwords or have trouble accessing your online bank accounts, many services send you a text message with a code to help verify your identity — a form of multi or two-factor authentication.
When a hacker gets access to your phone number, they get the keys to the castle. They potentially have the ability to take over a victim's social media and other accounts by using text message password recovery features.
CNN asked the four major networks what steps their customers could take to protect themselves from SIM hacks. While all offered some options, few seem to have a solution that would provide complete peace of mind.
"We strongly encourage our customers to protect and regularly update their passwords, and never share account details, names, or other personal information with a third party without verifying the request came from a trusted source," a Sprint spokesperson told CNN Business.
Dealing with the fallout of a SIM hack
More than a year after suffering the SIM hack, Ross is still seeking justice.
He is suing AT&T for what he alleges was a failure by the company to protect his "sensitive and confidential account data" that resulted in "massive violations" of his privacy and "the theft of more than $1 million," according to the lawsuit.
"Fraudulent SIM swaps are a form of theft committed by sophisticated criminals. We are working closely with our industry, law enforcement and consumers to stop and prevent this type of crime," an AT&T spokesperson told CNN Business.
"It is unfortunate that Mr. Ross experiences this, but we dispute his allegations and plan to disprove them in court," the spokesperson added.