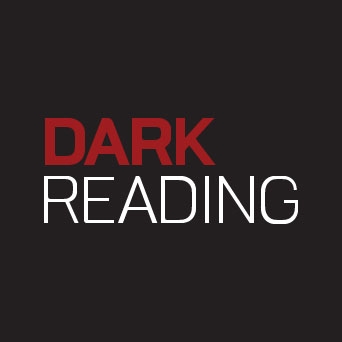 Following several deployments of their flagship product, OneLayer Bridge, in different verticals, and by leveraging a customer-centric approach, OneLayer learned that the solution simultaneously solved additional critical challenges companies faced with their private cellular networks, such as tracking and managing cellular assets and evaluating and optimizing their asset and network performance. This led OneLayer to innovate in the areas of cellular, from enriching their product set of capabilities to expanding the company, support and services.
OneLayer Bridge and its proprietary cellular device fingerprinting technology, OneID, were originally developed for security use cases to bridge the security gap caused by different protocols and topologies between cellular and traditional enterprise networks to provide OneLayer of security. Now, in addition, it also provides OneLayer of asset management.
"For companies in the utilities industry, for example, a primary concern is operational efficiency — optimizing resource allocation," explains Avishag Daniely, VP Product at OneLayer. "OneLayer enables utilities to see, evaluate and manage the performance of all cellular network assets from a single pane of glass. That was never possible for them before.      After deploying OneLayer Bridge at several accounts, we learned that in addition to solving security concerns, customers also benefitted from the solution in making better operational decisions."      
Industries that are now able to leverage OneLayer's private cellular network security, operations and asset management solutions include manufacturing, utilities, airports and seaports, warehouse and supply chain logistics, mining operations, healthcare facilities and many others.
OneLayer's expansion into new use cases and verticals coincides with the launch of their new website at www.onelayer.com. The site gives detailed information about OneLayer's offerings in the areas of private cellular network security, operations and asset management. Companies can learn about how OneLayer facilitates cellular network assets discovery, persistent asset tracking, segmentation and policy enforcement, among other use cases, or how OneLayer is used in verticals ranging from manufacturing to utilities, to airports and ports, and beyond.
The website also contains an industry-leading resource library and updated blog, which will be of significant use to enterprises considering or in the process of implementing a private cellular network. Topics covered include IoT asset management and security, cross-network device visibility, optimizing resource allocation and quality of service, and much more. The number of companies interested in these topics is steadily increasing, as demonstrated by the increase in the number of inquiries received by OneLayer.
"We have been seeing much more demand for OneLayer's solutions as private LTE/5G matures as an enterprise network," explains Dave Mor, OneLayer CEO. "These are full-blown operations scenarios — not just pilots — where companies want to set it up right from the beginning, with all use cases covered. We would like to provide value to more stakeholders in these organizations and enable them to leverage the potential of private 5G."    
OneLayer looks forward to continuing to lead the private cellular network revolution by providing critical tools and solutions to enterprises. Visit their new website www.onelayer.com today to learn more about how OneLayer can help secure and manage all private cellular network devices with a top-tier enterprise approach while ensuring their customers do not require cellular expertise.
New use cases, verticals and industry-leading resources are detailed on the new website: www.onelayer.com
About OneLayer
OneLayer provides enterprise-grade security, operations and asset management for private LTE/5G networks. Its platform and IoT toolkit can be implemented in private cellular networks to provide better visibility, control and protection for organizations. The company was founded by world-class cybersecurity experts with a deep understanding of both cellular protocols and IoT security needs and veterans from the IDF's 8200 and 81 intelligence units. OneLayer is backed by industry-leading advisors and has partnered with experts both in the cybersecurity domain as well as the telecom industry. To learn more about OneLayer, please visit www.onelayer.com.