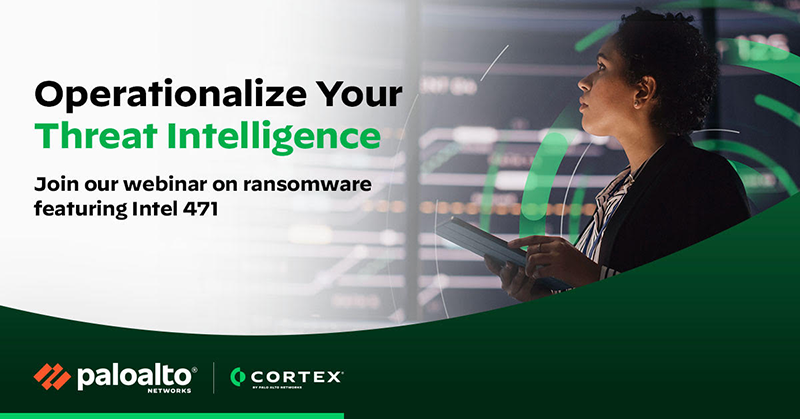 Security operations centers (SOCs) and threat analysts are struggling with ever-increasing and growing cyberthreats. Massive volumes of data created every second lead to new vulnerabilities and attack vectors. How do SOCs and incident response teams keep up with the threats happening across the landscape? To be effective, SOCs must have access to the right data, with the right context, at the right time to fulfill their mission of identifying and responding to threats.
In order to operationalize cyberthreat intelligence, it needs to be actionable.
Why Is It Important to Operationalize Your Threat Data?
The flood of indicators: Security teams rarely get the most value out of their threat intel investments, given the millions of indicators that come in daily. Not all threat intelligence is relevant, forcing analysts to manually tune and score them before they can be distributed to enforcement points.
Too many tools and services: As part of their cyberthreat intelligence programs, many organizations consume open source CTI, purchase feeds, view product portals, share information with industry ISACs, and purchase custom reports and services for monitoring impending threats. Somehow, the security teams have to organize, analyze, and gain knowledge from this mire of information.
Time-consuming manual processes: Security teams today still rely on human intelligence to collect, correlate, contextualize, and enrich CTI – before they can use it for their benefit. With so much time spent managing technology through manual processes, organizations struggle to turn CTI into insight that can be used to fine-tune security controls, generate remediation rules, or communicate risk to business stakeholders. This cannot scale and has nothing to do with understanding and responding to threats in a timely manner.
Why Consider a Threat Intelligence Management Platform?
To truly achieve operationalized threat intelligence, an investment must be made in an underlying threat intelligence management platform that will enable an organization to truly harness the power of threat intelligence and translate that threat intelligence into action.
Cortex® XSOAR Threat Intelligence Management introduces a completely new approach to embedding and taking action on threat intelligence across every aspect of the incident lifecycle. It enables you to attain unmatched visibility into the global threat landscape with automated connections between external threat intelligence and internal incidents.
Learn more by viewing this webinar and Q&A, "Operationalize Threat Intelligence with User-Driven Automation," featuring Intel 471. Find out how Cortex XSOAR Threat Intelligence Management and threat intel provider Intel 471 empower your team to fight cybercrime with confidence. Register for this on-demand webinar today!
In this Webinar, You'll Learn:
Watch this must-see webinar. Sign up to receive a link to the recording.