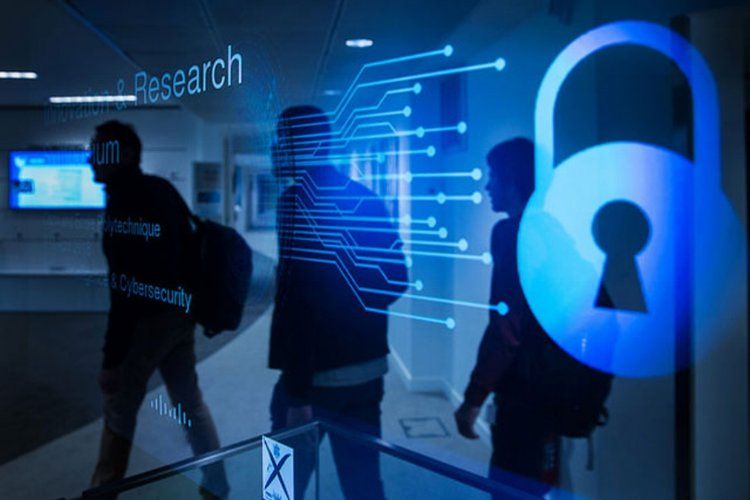 Cisco Talos, NetApp and Maryland's state government announced an initiative to help military veterans in that state transition into civilian positions in cybersecurity. The hope is that it will address twin goals: To help the hundreds of thousands of discharged veterans flowing into the workplace each year; and to fill the growing workforce shortage when it comes to cybersecurity personnel.
"Within the next few years, [Cisco estimates] we are facing the global reality of nearly 2 million unfilled cybersecurity jobs, which poses a threat to our national security, businesses and the local community," said Christopher Marshall, a Navy veteran and director of cybersecurity research for Talos, in a blog on Tuesday. "At Cisco, and Talos in particular, we recognize the value veterans bring to the workplace…A major obstacle we face in that endeavor is how to support the military community as they transition to the civilian workforce at a rate of over 200,000 each year."
In Maryland, the private firms are spearheading an effort, with the support of the governor's office and state government, to provide the training needed to "develop the extrinsic skills to succeed in the cybersecurity workforce while capitalizing on the intrinsic values that hiring veterans brings to the commercial workforce," according to Marshall.
More specifically, that means launching cyber-courses and certifications from various tech companies. The online courses will take three to three-and-a-half months to complete on average, with tracks available in cybersecurity operations; security infrastructure; software engineering; operations and technical support; security management and network security. From there, vets that complete the courses will be put on a certification and hiring path, depending on what skills they gain in the courses.
Cisco said that it will be soon be launching other programs that include a targeted employer matching program, and a proprietary matching engine to map military skills to newly earned certifications, linking veterans to the thousands of jobs posted by any one of Cisco's 60,000 channel partners across the globe.
CyberVets USA is partnership that's been in place since 2016 – it's made up of the U.S. Departments of Labor, Commerce and Veterans Affairs, various veteran service organizations (VSOs), state colleges and universities, certification group (ISC)2 and private firms including Amazon Web Services, Cisco Talos, Fortinet, NetApp, Palo Alto Networks and others. It offers free cyber-training and certifications to the military and veteran community in Maryland, North Carolina and Virginia, with additional states to be added in the next two years.
"These men and women exhibit leadership, teamwork, inclusion, integrity, efficiency and (importantly) the ability to acquire technical prowess," Marshall said. "These are highly desirable traits in any industry, especially one that is predicated on trust and a willingness to always learn and evolve."
The effort is the latest government-backed initiative to address the growing skills gap in cybersecurity. In September, a bipartisan bill in the House of Representatives was introduced aimed at the cybersecurity workforce shortage, dubbed the Cyber Ready Workforce Act (H.R.6791). This would establish a grant program within the Department of Labor to support the creation, implementation and expansion of apprenticeship programs in cybersecurity. These efforts could include career counseling, mentorship, and assistance with transportation, housing and child-care costs. The bill is based on the state of Nevada's recently introduced cybersecurity apprenticeship program [PDF].
Also, in July, the State of Georgia announced that it would invest $50 million to create a Georgia Cyber Innovation and Training Center in Augusta. The idea is that it will become the state's centerpiece for cybersecurity research and development, and that it will include a statewide effort to train up cyber-workforce resources.
"Cybersecurity threats will continue to present national security challenges for America in the 21st Century," said Congressman Dan Donovan (R-N.Y.) when the House bill was introduced. "With these threats and the changing economic and technological landscape, America needs a workforce that can adequately advance our cybersecurity defense priorities."
Demand for Cyber-Jobs Deepens
U.S. employers in the private and public sectors posted an estimated 313,735 job openings for cybersecurity workers between September 2017 and August 2018, according to just-released data from the CyberSeek jobs resource organization. That's in addition to the 715,000-plus cybersecurity workers currently employed around the country.
"Increasingly, governments and businesses are working to build better defense against cyberattacks, but training programs are simply not producing enough cybersecurity talent to keep up with demand and to keep data-driven enterprises safe," said Matthew Sigelman, CEO of Burning Glass Technologies, which created CyberSeek in partnership with the IT industry association CompTIA and a grant from the National Institute of Standards and Technology.
The data, released Wednesday, shows that employers have fewer options when it comes to hiring cybersecurity professionals. Across all occupations in the U.S. economy there are currently 5.8 employed workers for every job opening, CyberSeek found; in contrast, the ratio of existing cybersecurity workers to the number of cybersecurity job openings is 2.3. That means employers have fewer opportunities to woo trained cybersecurity workers from other companies; so, providing cyber-training for current workers or attracting new talent to the sector are the main alternatives.
"Efforts to address the shortage of cybersecurity workers are underway on many fronts, but progress has been frustratingly slow," said Todd Thibodeaux, president and CEO, CompTIA. "The threats are real and growing, with the potential to impact the livelihood of any organization. Our current cybersecurity workforce is doing what it can to keep us protected. It's critical for private-sector companies and public sector agencies to take the actions necessary to bring more people into the cybersecurity workforce, and to equip them with the appropriate education, training and certifications."