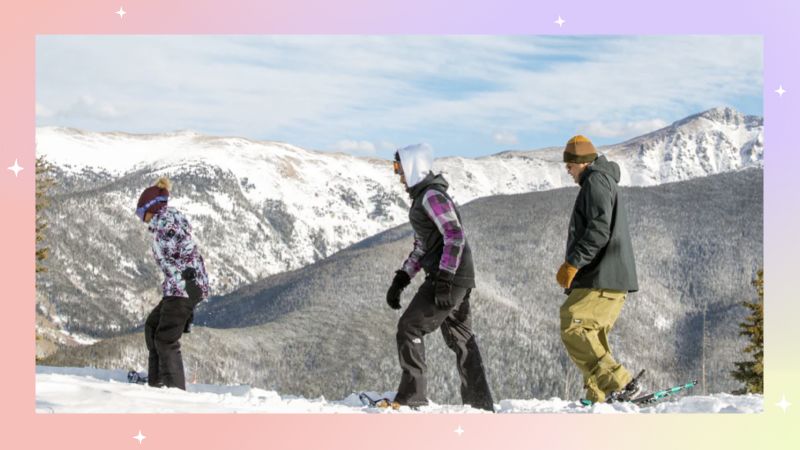 REI famously doesn't partake in Black Friday — they'd rather you enjoy time outdoors — but that doesn't mean they're missing out on the deals completely. In honor of Cyber Monday, the outdoors retailer is taking up to 40% off a ton of clothing, gear and more for your upcoming adventures in nature, be they on ski slopes this winter or hiking trails when it's just a bit more reasonable outside.
But for extra savings, there's another spot on the site to check: Click on over, Co-op members, to the REI Outlet section, where you'll save 25% off one Outlet item through this Monday, November 28. All you have to do? Log into your account and use the coupon code OUTNOV22. There's no such sale in stores; it's all online in the outlet section.
If you're not a member, it's easy to get going: You pay a lifetime fee of $30 and access to discounts like these forever on. If you're going to save more than $30 on a purchase anyway, it's sort of a no-brainer. (There's a prompt at checkout to sign you up.)
We've rounded up some of our favorite picks from that sale for you to shop below — all you have to do is narrow it down to your favorite, since the coupon allows you just one bonus discount.
REI Cyber Monday deals: Women's styles

If another black base layer really isn't your thing, these geometric, 100% Merino wool leggings from Smartwool will add a little color to your ski day or hiking outfit — or just keep you cozy under jeans on cold days (frankly brilliant timing with the return of wide-legs).
This minimalist jacket gets its double-take looks from a change in textures, but it also has double-take levels of warmth: Warmer than a hoodie but maybe not like a full-on Arctic-ready parka, this super-thin insulated jacket is perfect for winter activity outdoors, like brisk walks with the dog.
This minimalist puffer jacket is made for long winter days running around town, thanks to wind- and water-resistant construction and a bottom-of-the-hip length that keeps your bum warm, too.
This packable jacket is perfect if you're heading between climates with winter travel or if you're heading out to actual backcountry thanks to breathability. While it's not going to keep you super-toasty wearing it over a T-shirt on a winter day standing in a beer garden, for example, if you're moving about a bit and layered up properly, you'll be feeling fine.
This jacket comes in three great colors — black, steel onyx and a smooth teal — all at almost half-price right now. Thanks to four-way stretch and moisture-wicking fabric, you can use it as a jacket for running, a mid-layer for skiing, or just for running errands.
This content was originally published here.