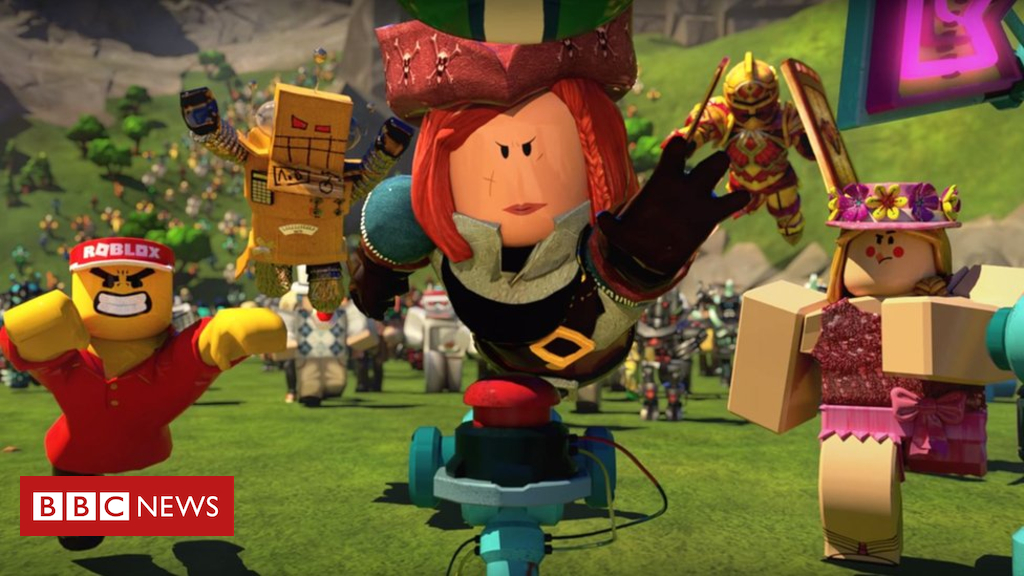 A popular children's video game has blamed a virtual "gang rape" on a hack of its systems.
Amber Petersen's seven-year-old daughter was playing Roblox, when she was attacked by two male characters staging violent sexual acts.
The firm said the incident was caused by an attack on one of its computer servers that has been dealt with.
But experts have cautioned parents not to let young children play online without supervision.
They warn it is unlikely this will be the last time such a hack occurs.
After Ms Petersen witnessed the attack on her family iPad, she posted screenshots and an account of the event on her Facebook page, detailing the experience.
Ms Petersen said that when her daughter had asked what was happening on the screen, she had viewed a "horrific" scene of her child's avatar being sexually assaulted by two male characters.
Towards the end of the incident, she said, a third, female character interfered by jumping on the victim's body.
The BBC understands that the hacker responsible managed to subvert the California-based company's cyber-protection systems, allowing them to upload code that changed the game's rules and made customised animations appear.
On its website, Roblox says it protects player safety "by proactively filtering inappropriate content" and providing a number of parental controls, such as the option to mute chat in the game.
The firm also says it has been awarded a KidSafe seal by the US Federal Trade Commission.
One British child safety charity said the game's developer appeared to have "acted swiftly" in response to the problem.
"It highlights the importance of proper moderation in games so that inappropriate material is spotted and taken down quickly, however it came to be there," said the NSPCC's Andy Burrows.
"Parents should have the confidence that a game badged as suitable for children is safe.
"We also encourage parents to talk to their children regularly about what they're doing online, and to arm themselves with information about the features of the games their children are playing."
A wider problem
This is not the first time Roblox has faced controversy.
One industry watcher said other titles faced similar issues.
"The Roblox incident isn't unique within online games," said Jake Tucker, content editor at video games trade magazine MCV.
"The game has robust security, and even a suite of tools for parents to keep an eye on what their kids are getting up to within the game, but it's impossible to negate the risks.
"My advice to parents nervous about this story would be the same as it always is for people letting their kids take their first faltering steps on the internet: don't allow your children to interact online unsupervised."
Source
http://bbc.com/news/technology-44875920