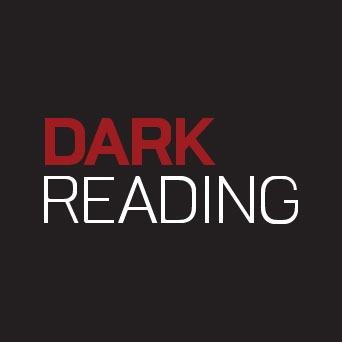 Rehovot, Israel (September 21, 2023) – Salvador Technologies, the innovative provider of the first Instant and Safe Cyber-Attack Recovery Platform for Critical Assets and Operational Technologies (OT), today announced that the company has won funding for a $2.2m cybersecurity project from the Israel-United States Binational Industrial Research and Development (BIRD) Foundation, an organization that provides capital for joint industrial research and development between American and Israeli companies.
Salvador Technologies has received this funding together with its US-based partner Bastazo, a cybersecurity startup company based in Fayetteville, Arkansas, to jointly develop an AI-driven automated vulnerability management and recovery platform to better protect industrial control systems (ICS) from ransomware and other cybersecurity attacks. The joint solution will combine Bastazo's threat simulation and detection capabilities with Salvador Technologies' rapid recovery framework. 
Salvador Technologies reports that this joint product development collaboration will expand on the company's rapid cyber-attack recovery solution for ICS and OT networks. The company's patented rapid recovery technology provides three essential layers of defense, ensuring the operational continuity of workstations and servers of critical infrastructures and manufacturing systems.
The innovation behind Salvador Technologies'' rapid recovery technologies is based on the expertise of the company's two founders, Alex Yevtushenko and Oleg Vusiker, who both served over ten years in the National Cyber Unit and elite Intelligence Corps of the Israel Defense Forces (IDF). 
"This funding award from the BIRD Foundation is a significant recognition for us and brings together the two revolutionary cybersecurity concepts from our company and Salvador Technologies," said Philip Huff, co-founder of Bastazo. "The product that we are co-developing will help companies better see the weaknesses in their ICS and OT networks that allow ransomware to penetrate into their critical networks and recover rapidly from inevitable attacks."
The funding for this grant was awarded by the BIRD Foundation through its BIRD Cyber Program. This program is a joint initiative of the US Department of Homeland Security (DHS) Science and Technology Directorate (S&T), the Israel National Cyber Directorate (INCD) and the BIRD Foundation. 
"The BIRD Cyber program advances the US-Israeli partnership through cyber innovation and collaboration in order to build more secure and resilient critical infrastructure for the benefit of both countries," said Jaron Lotan, Executive Director of the BIRD Foundation. "As a result of a comprehensive selection process, we are proud to award this grant to Salvador Technologies and Bastazo from this important program."
"As we ramp up our penetration into the US market, this grant is an amazing achievement for us and we are very proud to be representing Israel cyber innovations," said Alex Yevtushenko, CEO of Salvador Technologies. "We are currently expanding our sales and support teams across the US and this recognition from the BIRD Foundation serves as an important cornerstone for our entry into the US market."
About Salvadore Technologies
Salvador Technologies provides breakthrough technological solutions for operational continuity and cyber-attack recovery for Industrial Control Systems (ICS) and Operational Technology (OT), ensuring an easy validation of the backup integrity with an instant restoration test. The patented air-gap technology enables a full 30-second recovery from any scenario. The company's expertise is based on more than ten years of experience in the National Cyber Unit and elite intelligence corps of the Israel Defense Forces (IDF) and on the passion for contributing to the global cyber security agenda. For more information, please visit www.salvador-tech.com.