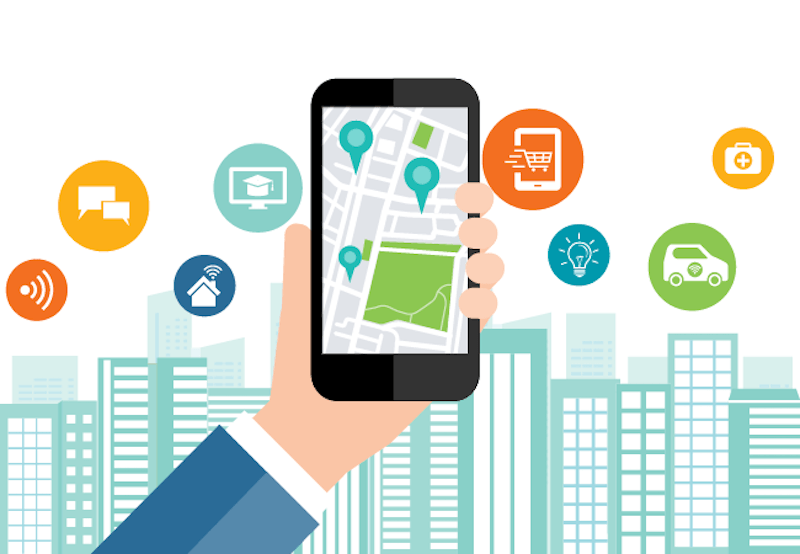 A lawsuit filed Thursday alleges that the popular Weather Channel App misled its users about how it would use the personal – and extremely precise – location data that it collects.
IBM subsidiary The Weather Channel (TWC) markets its free app as the world's most downloaded weather app, touting 45 million users monthly. However, a new lawsuit filed by the city attorney of Los Angeles claims that the app purposefully misinforms consumers about how it is utilizing their location data.
The lawsuit alleges that the app told users it was collecting location data to personalize their alerts and forecasts – when in reality the app was "profiting from user location data" unrelated to said weather alerts or forecasts.
"For years, TWC has deceptively used its Weather Channel App to amass its users' private, personal geolocation data – tracking minute details about its users' locations throughout the day and night, all the while leading users to believe that their data will only be used to provide them with 'personalized local weather data, alerts and forecasts,'" the lawsuit reads. "TWC has then profited from that data, using it and monetizing it for purposes entirely unrelated to weather or the Weather Channel App. In fact, unbeknownst to its users, TWC's core business is amassing and profiting from user location data."
The lawsuit comes on the heels of a groundbreaking December New York Times investigation that outed 75 companies – including the Weather Channel app – for misleading consumers about data collection and selling location data to advertisers.
The report said that these apps could trace consumers down to their second-by-second whereabouts – down to the very street they're on. Worse, the apps still track consumers even when they're not being used, the investigation concluded.
In the Weather Channel app's case, it then sends that geolocation data to IBM affiliates and other third parties for advertising and other commercial purposes, according to the lawsuit — however, the suit alleges that the Weather Channel app does not reveal to users that it is using their data in this way.
"The Weather Company has always been transparent with use of location data; the disclosures are fully appropriate, and we will defend them vigorously," an IBM spokesperson told Threatpost.
Data privacy has continued to make headlines over the past year – particularly how geolocation data is collected, stored and utilized when it comes to the apps and services used by consumers carrying their phones around with them.
For instance, this snafu brings to mind a separate incident in August, when an Associated Press report claimed that the Google services prevalent on both Android and iOS phones  – including Google Maps – store location data, despite device users opting out.
The report resulted in Google also being slapped by a lawsuit, alleging that the tech giant violated both California's Constitutional Right to Privacy as well as California's Invasion of Privacy Act.
"Consumers are only slowly waking up to how much information on their every move is being gathered, analyzed and sold by legitimate entities and bad actors alike," Chris Olson, CEO of The Media Trust, said in an email. "Yet these often unauthorized harvesting activities have been going on for years and seem only to be escalating in frequency and the granularity of that information. But the tables are turning."