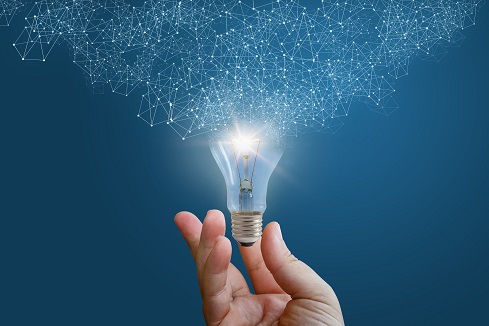 It was a great honor to serve as one of five judges for this year's RSAC Innovation Sandbox competition — the premier place to pitch your early-stage cybersecurity startup. Congratulations to the top two contenders, with Hidden Layer winning the award and Pangea Cyber taking the No. 2 spot. Keep an eye on these companies — and all this year's top 10 finalists.
Over the 17 years it's been running, the RSAC contest's 170 top 10 finalists have been involved in 75 acquisitions and received nearly $12.5 billion in investments. Last year, Talon Cyber Security and its Secure Enterprise Browser won the top honor, propelling the startup into new markets and catching the attention of many CISOs in the Fortune Global 2000. In earlier years, Phantom Cyber won the contest when its founder and CEO, Oliver Friedrichs, gave an unforgettable pitch — and just two years later, the company was acquired by Splunk. (Friedrichs is now founder and CEO of Pangea.)
As a venture capitalist, serving as a judge has reminded me of the incredible people in our industry and the remarkable innovations that will not only create new categories but also put a real dent in the cybersecurity challenges that enterprises face today.
As a new judge, I didn't exactly know what to expect, but it was a rewarding experience. I was impressed with the other judges and the varied and interesting perspectives they each brought to the table. My co-judges were Christopher Young, executive VP of business development, strategy, and ventures at Microsoft; Niloofar Razi Howe, senior operating partner at Energy Impact Partners; Shlomo Kramer, co-founder and CEO of Cato Networks; and Paul Kocher, an independent security researcher and founder of Cryptography Research.
Together we spent untold hours watching the pitch videos that contestants sent in. (I'd love to say how many, but I'm not at liberty to do so. I can tell you it was a lot of them.) This was time consuming, but truly inspiring to see what people are working on and building toward in this industry.
Giving a Voice to Future Trends
I'm a true believer in the mission of the RSAC Innovation Sandbox, which is a stage to highlight the brightest startups every year. With 45,000 peers now attending the annual RSA Conference, the contest provides an important forum for early-stage companies to talk about how they're shaping our industry. For companies that typically have very little visibility, this type of opportunity — at such a critical time — can also really accelerate their fundraising and future.
One thing that struck me from listening to all those pitches is how important it is to be able to articulate your key messages in just three minutes. As a VC, I'm used to listening to pitches that run anywhere from 30 minutes to two hours. The RSAC Innovation Sandbox contestants must give their spiel and convince the judges why they should win in the time it would take to compose a short email. The pitches we saw ran the gamut from fast-talking and fact-filled to entertaining and fun. But my three pieces of advice to future contestants that are serious about winning would be:
Innovation Trends
Now, back to the topic of innovation. Two big trends stood out to me this year.
After serving as a judge in this year's RSAC Innovation Sandbox, one thing is clear: The future is bright — and secure.
For more information on the Top 10 RSA Innovation Sandbox finalists, Dark Reading published a comprehensive overview.