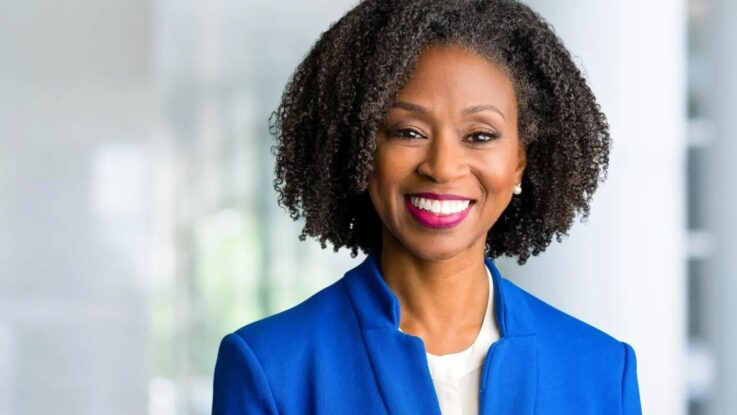 Two leading voices in the U.S. Congress on cybersecurity issues are urging President Biden to nominate Kemba Walden, the acting national cyber director, to take on the job permanently.
Sen. Angus King, I-Maine, and Rep. Mike Gallagher, R-Wisc., who chair the Cyberspace Solarium Commission, said on Friday that the administration risks losing momentum in implementing its cybersecurity strategy without a permanent national cybersecurity director.
Following the March release of the cybersecurity strategy, administration officials have said that their focus is now turning toward implementing the document's recommendations, a process that is likely to take years. Several of the documents key proposals require congressional action, and King and Gallagher caution that the lack of a permanent leader in the Office of the National Cyber Director following Chris Inglis's resignation risks hobbling implementation.
"We are extremely concerned that the three-month delay (and counting) in nominating a candidate to replace Chris will hinder the implementation of the strategy and lead to a lessening of the stature of the office," King and Gallagher wrote in a letter to Biden on Friday.
Walden has served as the acting national cyber director since Inglis stepped down in February. A former assistant general counsel in Microsoft's digital crimes unit and a veteran of the Department of Homeland Security, Walden has in recent months taken the lead in promoting the administration's national cyber strategy, which proposes an ambitious overhaul of liability standards for the software industry and a more aggressive approach in regulating cybersecurity.
"Since Chris Inglis' departure and even prior, Acting NCD Kemba Walden has demonstrated that she is highly qualified for and well suited to the position," they wrote. "We urge you to send her nomination to Congress soon, where we believe she will receive fair consideration and swift confirmation."
The Washington Post first reported the letter.
The post King, Gallagher urge Biden to nominate Walden as national cyber director appeared first on CyberScoop.